Father's Day approaches. Time to toast the guy that (likely) let you taste your first sip of beer. 
To honor that gift and the many more your Dads have given over the years, we suggest you get down to the Barrel House on Father's Day (so long as you're over 21… sorry kiddos). 
Sunday, June 17th, we will have a special firkin of a beer we've named "Father Knows Best"- a blend of bourbon-aged and regular Drakonic with espresso added. Also, the first 5 people that come into the barrel-house with their Dad will get their old man a pint on us. Also, whoever brings in the best picture of themselves with their Dad will win a Drake's Growler + Beer Fill of your choice (bonus points if you are drinkin' beer with Dad in the picture, extra bonus points if you're drinkin' Drake's with Dad in the shot). We will announce the winner at 3pm along with a full bar toast to all Dads. 
James and Co. from Fists of Flour pizza will be here making pies for Pops. The Barrel House opens at 12pm and closes at 7pm on Sundays. 
**As always the DBH is 21+ only**
For more Barrel House info including current tap list, food truck & events calendar, hours, and retail sales, click here.
---
Alpha Session Available Now
Our latest addition to our annual seasonal line-up, Drake's Alpha Session, is now available on tap and in stores throughout California. 
Just a warning, our hoppy session ale (3.8%, 50 IBUs) is catching on, and going fast. Get some while you can. 
If you want information on how to find Alpha Session near you, feel free to give us a call 510-568-2739 or contact us through the website at www.drinkdrakes.com.
---
Aromas Coming… early August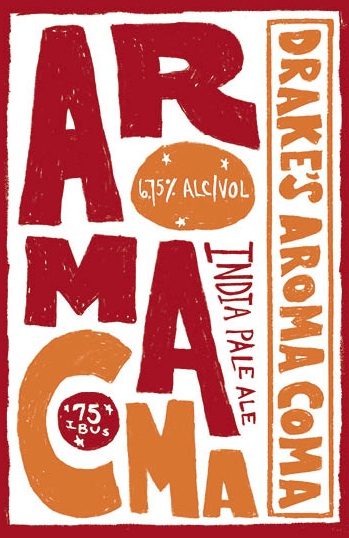 This year… the Coma doesn't stand alone. We're shakin' things up.
Coming in early August 2012, Aroma Coma and Aroma Prieta. 
Sister beers, entirely different hops. Stay tuned. 
Tags: Alpha Session, Aroma Coma, Aroma Prieta, Brewery, Craft Beer, Drake's Barrel House, Drake's Brewing, Father's Day, June Events, News, San Leandro