Once again, the creative bug has bitten our team while they drink alcohol, bringing you the latest edition of Drake's DIY! This series features different members of our staff drinking and crafting in the most baller (and sometimes disastrous) ways.
Even simpler than last month's project, Bottle Cap Cornhole is the gift that keeps giving. More portable than full-sized cornhole, and arguably more fun since the beer is included, our bottle cap cornhole sets come in six different colors. Here's what you need to get started:
Supplies:
• Drake's 6-pk of your choosing. We recommend Hop Vice White IPA before it's all gone!
• Bottle opener (feel free to get creative)
• Scissors
Optional:
• Friends. Hopefully you don't have to try too hard to find this item… it's highly recommended.
---
Step One:
Head to your favorite to-go watering hole and snag a 6er of beer.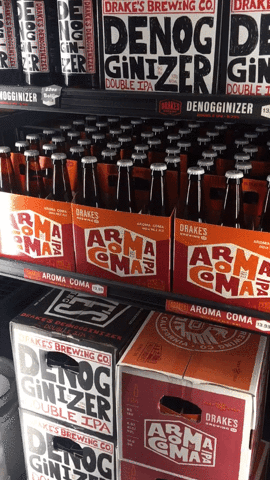 Step Two:
Open and drink said beer! Try to keep your caps as flat as possible… Or turn the tables by bending them to your advantage (aka friendly cheating).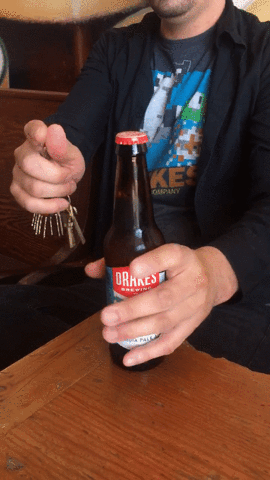 Step Three:
Flip the 6-pk carrier over. KAZAM. You've found the secret, sacred cornhole board! Carefully cut along the dotted lines. We may recommend safety scissors if you're a lightweight.
Step Four:
Don't four-get the hole.
Step Five:
Fold the top edge to finalize your board. Good job, you're almost done!
Step Six:
Start cornholing! Toss your caps from a reasonable distance, or you can check out the official rules, including court layout and fouls as dictated by the American Cornhole Organization (we're not making this us). If your cap lands on the board, you receive 1 point. If you get your cap in the hole, you are awarded 3 points. First player to actually keep track and remember what the score is WINS! Or you can play to 21 point… That's the other standard.
You did it! Keep playing with your cornhole set as long as your attention span will allow for. Tag us in your DIYs with #DrakesDIY or #bottlecapcornhole so we can admire how you are much better at this than we are!