October First Friday

Time again for First Friday kids… that long-standing tradition that's part beer fest, part block party, and part best school fundraiser ever, nestled comfortably between a loading dock and another loading dock.  Hey, we're more gritty than pretty- you knew that.
This month's event will be this Friday, 10/3 from 4pm to 8pm, and it'll benefit San Leandro's own Bancroft Middle School. Bring some cash, your favorite tailgating chair, and your old, clean, Drake's glass. Grilled Cheez Guy & Licensed 2 Grill will be here to keep your stomachs full and ready for duty.
For full First Friday details, check out the First Friday page on our website.  The Barrel House, by the by, will be open for normal service from noon to 4pm, and then from 4pm-6pm for package/to-go sales only (bottles, growlers, kegs, schwag).
Jolly Rodger 2014 Is Coming with a Jolt from Blue Bottle Coffee
Drake's and Blue Bottle Coffee are joining forces for Drake's next seasonal Jolly Rodger 2014, an Imperial Coffee Stout due to release November 1. 
As our fans know, each November, we craft a new beer for our longest running seasonal brew Jolly Rodger, and this year the brewers found inspiration from the other bold beverage that daily occupies their glasses, Blue Bottle coffee.
As many local fans may remember, Drake's previously collaborated with Blue Bottle Coffee's artisan roasters in Oakland, CA in May of 2013 with a small draft only batch of imperial stout brewed with a hefty dose of Blue Bottle Giant Steps coffee added. For those among the lucky ones who savored that brew, a reprise was a dearest hope, as the memories of its smooth roasted, chocolaty, and mellow fruity tones have been haunting dreams on a monthly basis ever since. We agreed and almost immediately hatched plans with Blue Bottle to collaborate again, but this time, like any good sequel, we wanted to go bigger. 
Drake's brewmaster John Gillooly came up with the idea to make the Blue Bottle Collaboration 2.0 into Jolly Rodger as he was reviewing his hop contracts going into 2014.  There's always a squeeze on hops (apparently this whole "beer" thing is really taking off), so a beer that relies on coffee to make its presence known would have the added bonus of relieving pressure on our always-delicate supply of hops, and a Blue Bottle Imperial Coffee stout seemed just the kind of beer bold enough for the venture, especially considering how well version 1.0 was received.
To take the collaboration to the next level would take more than just a few hundred pounds of coffee. Drake's brewers first met with Blue Bottle roasters and decided the mild acidity and fruit forward tones of an African variety would be perfect to blend with rich chocolaty and roast malts. From there, the Blue Bottle team got to work gathering options, finally narrowing the contenders to two coffees. Samples of each made it to Drake's where the brewers infused two growlers of Black Robusto porter for a blind taste test with all staff on hand to weigh in.
When all was done, Drake's brewers chose Kenyon Kangunu coffee roasted just slightly deeper by Blue Bottle roasters to meld into the beer. From the taste tests, this coffee adds tantalizing layers ofcaramelized stone fruit, black currant, light tobacco, and caramel to the rich malt flavors of the beer. 
Jolly Rodger 2014 will make its rounds in 22oz bottles and draft throughout Drake's distribution footprint in California and Reno starting November 1 with an official release at Drake's Barrel House in San Leandro. At the release, local fans can expect plenty of special extras alongside Jolly 2014 including specialty casks of the beer, the re-release of Jolly Rodger's 2013 sister brew Abdominally Jolly Imperial White IPA with New Zealand hops.
Fall Brews of All Kinds at Drake's
Not ones to let the imaginary changing of a California season pass without some way to celebrate, the brewers have crafted several seasonal classics and Drake's favorites to keep our fans' glasses full as the Indian Summer breaks way to those slightly colder (and dear lord we hope rain-soaked) months of "fall" and "winter".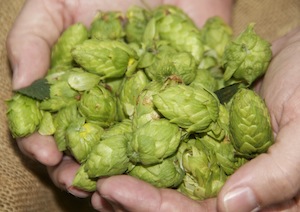 Harvest Beer: 
Hella Fresh (wet-hopped 1500), Hella Sesh (wet-hopped Alpha Session), and other hella great wet-hopped beers have been on our taps since our first team hop harvest in early August. We kept getting batches from Hood Hops Ranch for more beers, but get in soon, as the final batches will be gone with the end of the harvest soon.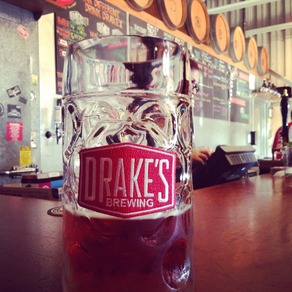 Oktoberfestbier: 
Drake's Hausfest Festbier– 6.8% ABV, 28 IBUs – released this past Friday at our annual sausage-fest Flocktoberfest. Brewed with a blend of German Pilsner, Vienna, and Munich malts and a touch of wheat, this classic German style focuses on complex malt aroma and flavor with just a kiss of spice from Vanguard hops for balance. 
Aroma Prieta NZ IPA & Exxxpedition Triple Red Ale: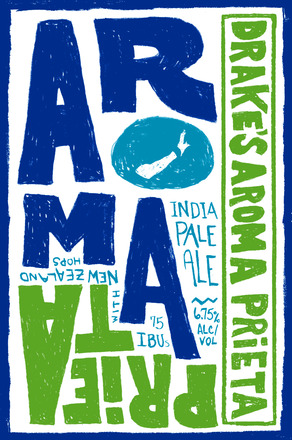 As we learned all too well this year, we can't make crops grow faster or harvests complete more quickly. This year, we aimed to make Aroma Prieta than ever as soon as our 2014 NZ hops made it to San Leandro hoping for mid-August. July ended. No NZ hops. August came and went. Still, no NZ hops. Late September, HUZZAH! They came! So, take heart Aroma Prieta fans, your fix of fresh NZ hopped IPA will come soon. With the late arrival, we have brewed only a small amount for draft only release with growlers available on Friday, October 10 and it is our hope that the winds of NZ hop harvests and trans-Pacific shipping change in our favor next year.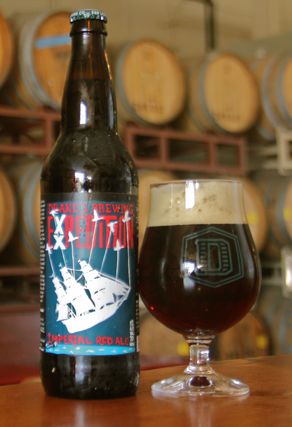 Joining Aroma Prieta around October 10 will also be a new take on our established fall seasonal- Exxxpedition. This triple red ale steps up our burly Exxpedition Imperial Red (with its puny two Xs in its name) to 12.4% ABV, so you can expect all those big caramel and lightly chocolatey malt tones to assert themselves alongside an even more assertive dosing of hops and dry hops to counter the warm, rich malt with aromas and flavors of grapefruit and pine. This will be a limited release, largely on tap only at Drake's Barrel House, so make plans for your visit now. 
Pumpkin Beer: 
Rounding out our fall beers, we have the return of Orbiting Gourd– our first & only pumpkin beer. Our brewers combine real pumpkins roasted on-site and a spice mix designed to compliment the light sweetness of the pumpkin. Joining this year's brew of Orbiting Gourd will be its predecessor, which we tossed into barrels a year ago to add a whole new layer of complexity. Barrel-Aged Orbiting Gourd will be joining its younger brother in the Barrel House, as well asJupiter's Bay Area Pumpkin Beer Fest, on Sunday, October 26th in downtown Berkeley.
Now, we'll of course have other barrel-aged one-offs and other specialties coming through, but that's all our major releases planned for the end of 2014.
Great American Beer Fest
Oh yes- it's time once again for American beer's biggest event, its magnum opus, its piéce de resistance, its Brandonburg Concerto- the Great American Beer Festival, held every fall in Denver, CO.  This year, GABF takes over the Colorado Convention Center from October 2-4, and if you're attending, catch us in the Pacific Pavilion, in booth C7.
Black Robusto made us proud last year, taking home the silver medal for the Robust Porter category, and we hope to bring home some more shiny things with:
1500 Dry-Hopped Pale Ale- American Pale Ale
Black Robusto Porter- Robust Porter
Aroma Coma IPA- Rye Beer
Alpha Session IPA- Session Beer
Bourbon Barrel-Aged Drakonic Imperial Stout- Wood Aged Dark Beer
Cryptographic IPA– Pro Am! with Nathan Smith
San Diego Beer Week – November 7-16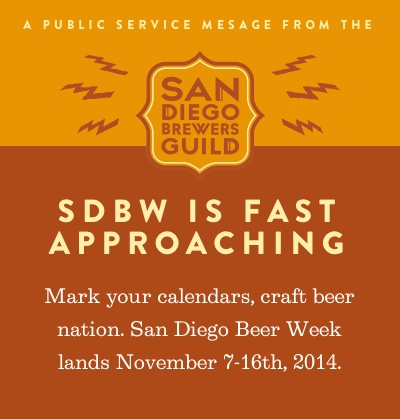 We couldn't have said it better ourselves, San Diego.  Our schedule's still coming together, but rest assured that Danielle, Tori, Chris, specialty brewer Travis, and the rest of our SoCal Drake's crew are gonna do us proud in one of the biggest & best beer areas in the world. Sneak Peek: Travis is making the journey down to visit our friend Cosimo at Monkey Paw for a little fun this month that should translate into a little SD Beer Week fun for all come mid-November. 
Drake's Barrel House updates
Hey there, locals.  Thanks again for coming to Flocktoberfest, the Anniversary, and, whatever random Tuesday that might have found you in industrial San Leandro looking for a drink.  Here's what's up with DBH for OAKtober: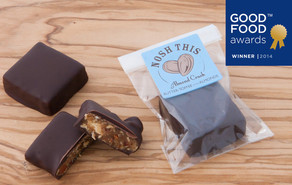 First up- we got Nosh This Almond Crackback in stock.  Nosh This founder Kai Kronfield has found it goes pretty well with IPA, but we gotta say, we're also pretty curious to see how it plays with this year's Jolly Rodger, as well.  And the same of course goes for our selection of Native Baking bars, also carried behind the bar.
Secondly- speaking of Jolly Rodger- we're gonna have to make room for its sweet new Drake's Brewing shirts, so we're blowing out some of our back stock of merch through DBH.  Look for our half-barrel of blow-out t-shirts, hoodies, and other goodies in the Barrel House and gain yourself some beer cred while saving yourself some beer money.
25th Anniversary Wind-Down
In 1989, Roger Lind started Lind Brewing Co, and twenty-five years later, he spoke at the 25th Anniversary of the brewery he created.  Not a lot of people get to do that, and all of us at Drake's consider ourselves quite fortunate to be a part of it.  And we owe it all to you, our fans- if you're not drinking our beer, then we're not brewing it, so our thanks to you for supporting us this past quarter-century.  Here are some of the highlights of our 25th Anniversary shindig: