Not ones to let the imaginary changing of a California season pass without some way to celebrate, the brewers have crafted several seasonal classics and Drake's favorites to keep our fans' glasses full as the Indian Summer breaks way to those slightly colder (and dear lord we hope rain-soaked) months of "fall" and "winter".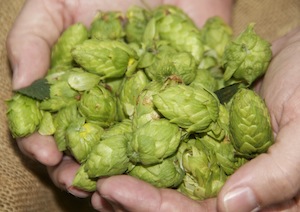 Harvest Beer: 
Hella Fresh (wet-hopped 1500), Hella Sesh (wet-hopped Alpha Session), and other hella great wet-hopped beers have been on our taps since our first team hop harvest in early August. We kept getting batches from Hood Hops Ranch for more beers, but get in soon, as the final batches will be gone with the end of the harvest soon.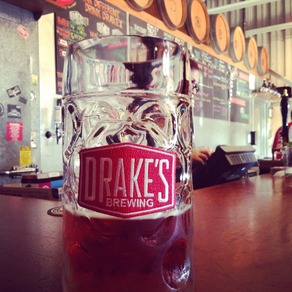 Oktoberfestbier: 
Drake's Hausfest Festbier– 6.8% ABV, 28 IBUs – released this past Friday at our annual sausage-fest Flocktoberfest. Brewed with a blend of German Pilsner, Vienna, and Munich malts and a touch of wheat, this classic German style focuses on complex malt aroma and flavor with just a kiss of spice from Vanguard hops for balance. 
Aroma Prieta NZ IPA & Exxxpedition Triple Red Ale: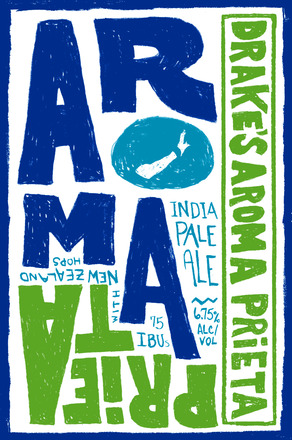 As we learned all too well this year, we can't make crops grow faster or harvests complete more quickly. This year, we aimed to make Aroma Prieta than ever as soon as our 2014 NZ hops made it to San Leandro hoping for mid-August. July ended. No NZ hops. August came and went. Still, no NZ hops. Late September, HUZZAH! They came! So, take heart Aroma Prieta fans, your fix of fresh NZ hopped IPA will come soon. With the late arrival, we have brewed only a small amount for draft only release with growlers available on Friday, October 10 and it is our hope that the winds of NZ hop harvests and trans-Pacific shipping change in our favor next year.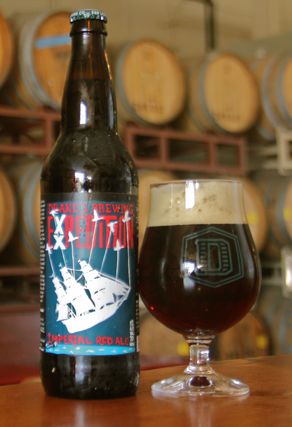 Joining Aroma Prieta around October 10 will also be a new take on our established fall seasonal- Exxxpedition. This triple red ale steps up our burly Exxpedition Imperial Red (with its puny two Xs in its name) to 12.4% ABV, so you can expect all those big caramel and lightly chocolatey malt tones to assert themselves alongside an even more assertive dosing of hops and dry hops to counter the warm, rich malt with aromas and flavors of grapefruit and pine. This will be a limited release, largely on tap only at Drake's Barrel House, so make plans for your visit now. 
Pumpkin Beer: 
Rounding out our fall beers, we have the return of Orbiting Gourd– our first & only pumpkin beer. Our brewers combine real pumpkins roasted on-site and a spice mix designed to compliment the light sweetness of the pumpkin. Joining this year's brew of Orbiting Gourd will be its predecessor, which we tossed into barrels a year ago to add a whole new layer of complexity. Barrel-Aged Orbiting Gourd will be joining its younger brother in the Barrel House, as well asJupiter's Bay Area Pumpkin Beer Fest, on Sunday, October 26th in downtown Berkeley.
Now, we'll of course have other barrel-aged one-offs and other specialties coming through, but that's all our major releases planned for the end of 2014.
Like this post? It's pulled straight from our October newsletter. Sign up at the top right corner of the page to keep on top of the latest beer from Drake's.  We promise no spam, unless we find out it pairs well with 1500.