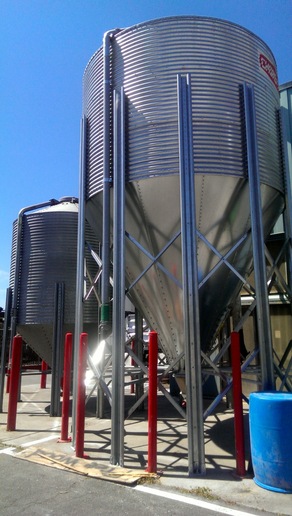 Industry treasure & Drake's Head Brewer John Gillooly has a lot of opinions. He will also share them at will (trust us). So, we've decided to share his opinions with you nice blog readers. And with CraftBeer.com's post about the romance behind malt, we thought his thoughts on malts from the May 2014 newsletter would make a perfect companion:
When I talk to other brewers, we often get quickly to hops – "Have you tried EXP 01210? What do you think of Azzaca? How are your Simcoes this year?"

We will talk about the nuances of early harvest vs. late harvest, ask about the newest hops coming out of Germany (Mandarina? Polaris?), and New Zealand (Waimea? Rakau?). We talk about dry-hopping techniques (do you drop the yeast first? at what temperature?), and the evolving technology of hop extraction. But we never get that deep with malt.

If you ask a brewer what's in their silo, you're most likely to get a brand name – Great Western or Rahr, most likely, or maybe something "fancy" like a German Pilsner malt, or British Pale ale. But ask them if they know the variety of malt, well, maybe the British malt guys know (Maris Otter, Golden Promise, etc..), but otherwise, we aren't paying attention to that.

The majority of malt Americans buy is domestic malt that is blended to meet certain technical criteria. The varieties can change. Currently, my silo contains a blend of Meredith, Copeland and Metcalfe. I know little about any of those varieties. If we were British brewers we would be talking about malt every bit as much we do hops – is Golden Promise "sweeter" than Maris Otter? Do you like Halcyon? But here? Can you imagine if brewers just bought hops on their specs? What do your choices become – American hops- citric, American hops- pine, British hops- earthy, Pilsner hops? Crazy.
It is a real curiosity to me that this is how those two markets evolved, and I am frankly surprised that we as brewers accept it. And where are the suppliers trying to sell me an "heirloom" malt variety? Why is no one planting Maris Otter in America?

:dismounts soapbox:
Like this post? It's pulled straight from our newsletter. Sign up at the top right corner of the page to keep on top of the latest beer from Drake's.  We promise no spam, unless we find out it pairs well with 1500.